Søby Shipyard is certified with 9001 and 14001
ISO-certificate
At Søby Shipyard we solve all tasks to the highest standards and operate in accordance with the ISO 9001 and ISO 14001 guidelines. The certification is verified by Bureau Veritas every three years.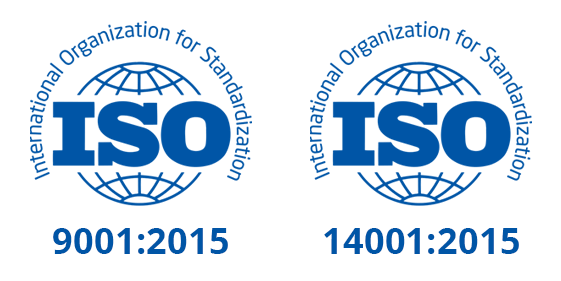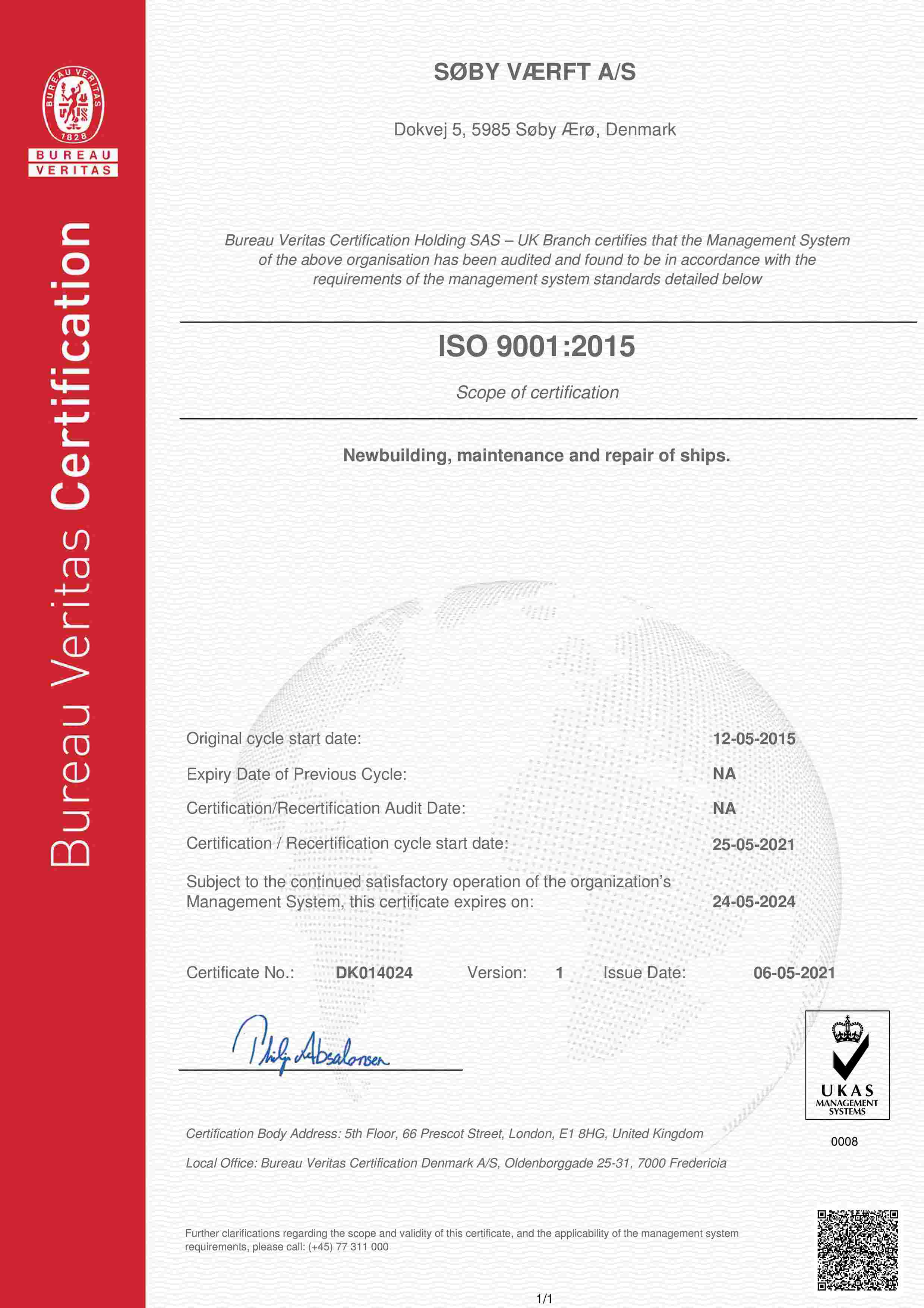 ISO 9001 – Quality Management Systems  
ISO 9001 is the internationally recognized standard for Quality Management Systems (QMS). ISO 9001 provides a framework, and set of principles that ensure a common-sense approach to the management of the organization, to consistently satisfy customers and other stakeholders. In simple terms, ISO 9001 certification provides the basis for effective processes, and effective people to deliver an effective product, or service time after time.  Customers coming with their vessel to Søby Shipyard will therefore be meet by a Project manager, who follows the high standards set by the Company, just like all workers working on the vessel are trained to be working at the same standards.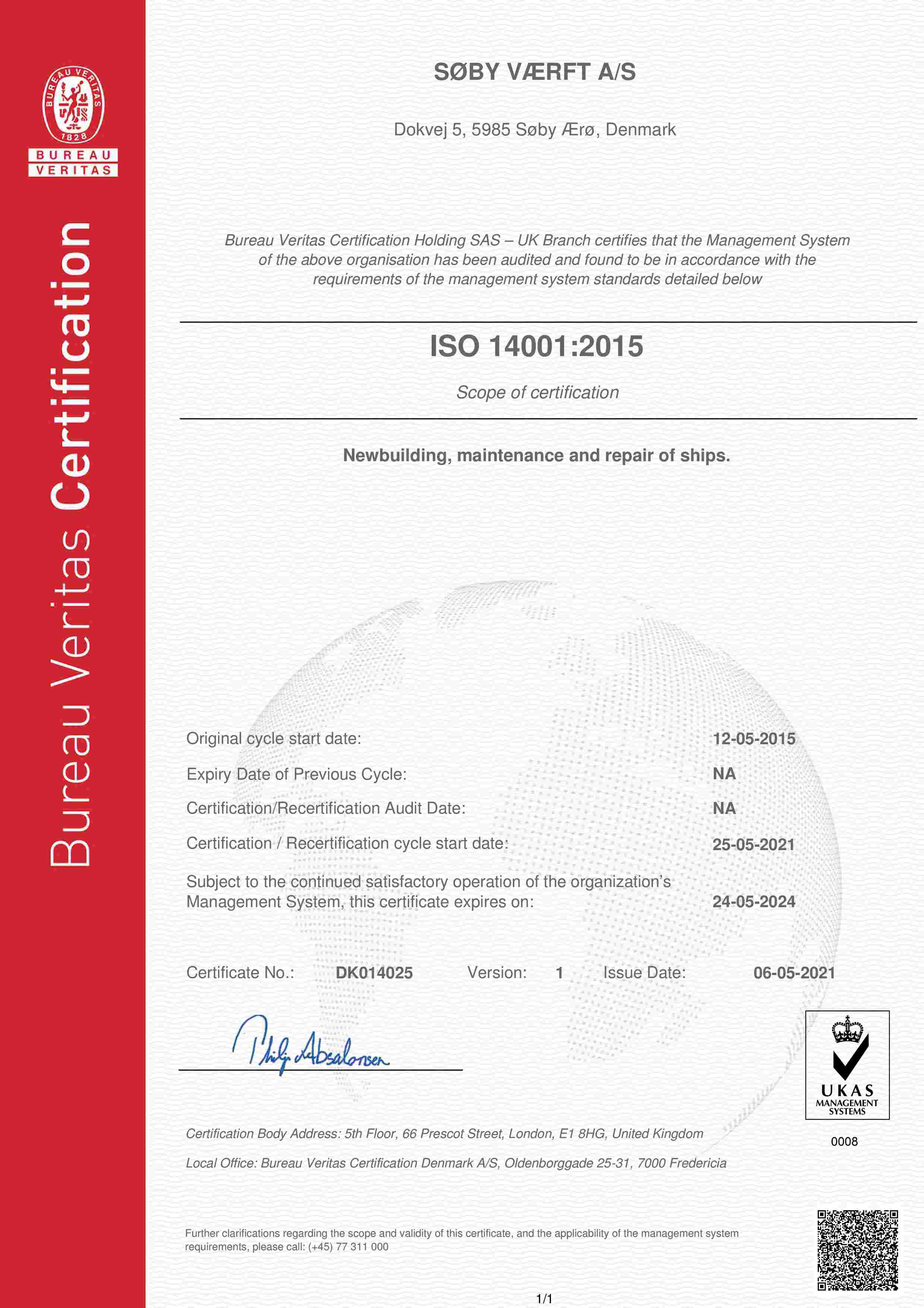 ISO 14001 – Environmental Management Systems
ISO 14001 is the international standard for environmental management systems. By being ISO 14001 certified shows that Søby Shipyard is doing its utmost to ensure that high environmental standards are kept. This is done by using environmentally friendly solutions, having a good and robust policy, and by conducting weekly, monthly, and yearly audits.
Download our ISO-Certificate below: