Søby Shipyard
Zero Emission Shipping
Søby Shipyard is always following the marked trends and are working closely with our customers to build and equip their vessel with new innovative and green propulsion solutions. Søby Shipyard has some great experience and knowhow when it comes to both building and retrofitting new zero carbon emission solutions on vessels. We can also assist vessel owners achieve a better Carbon intensity Indicator (CII), either with our Power and Propulsion solutions, alternative fuels/full electricity or our hull treatment solutions.
Read more about some of the possible solution and our involvement in innovative ideas and solutions below
SØBY SHIPYARD
Fully Electrical Propulsion System
Case "Ellen"
History was written when, in August 2019, "Ellen" the first fully electric ferry was deployed on the route between Søby, Ærø and Fynshav on Als. "Ellen" was built at Søby Shipyard as part of the EU, Horizon 2020 project. The purpose was to build a medium size, fully electric, emission free ferry for the transportation of passengers, cars, and freight on a medium-length route (up to 22 nautical miles).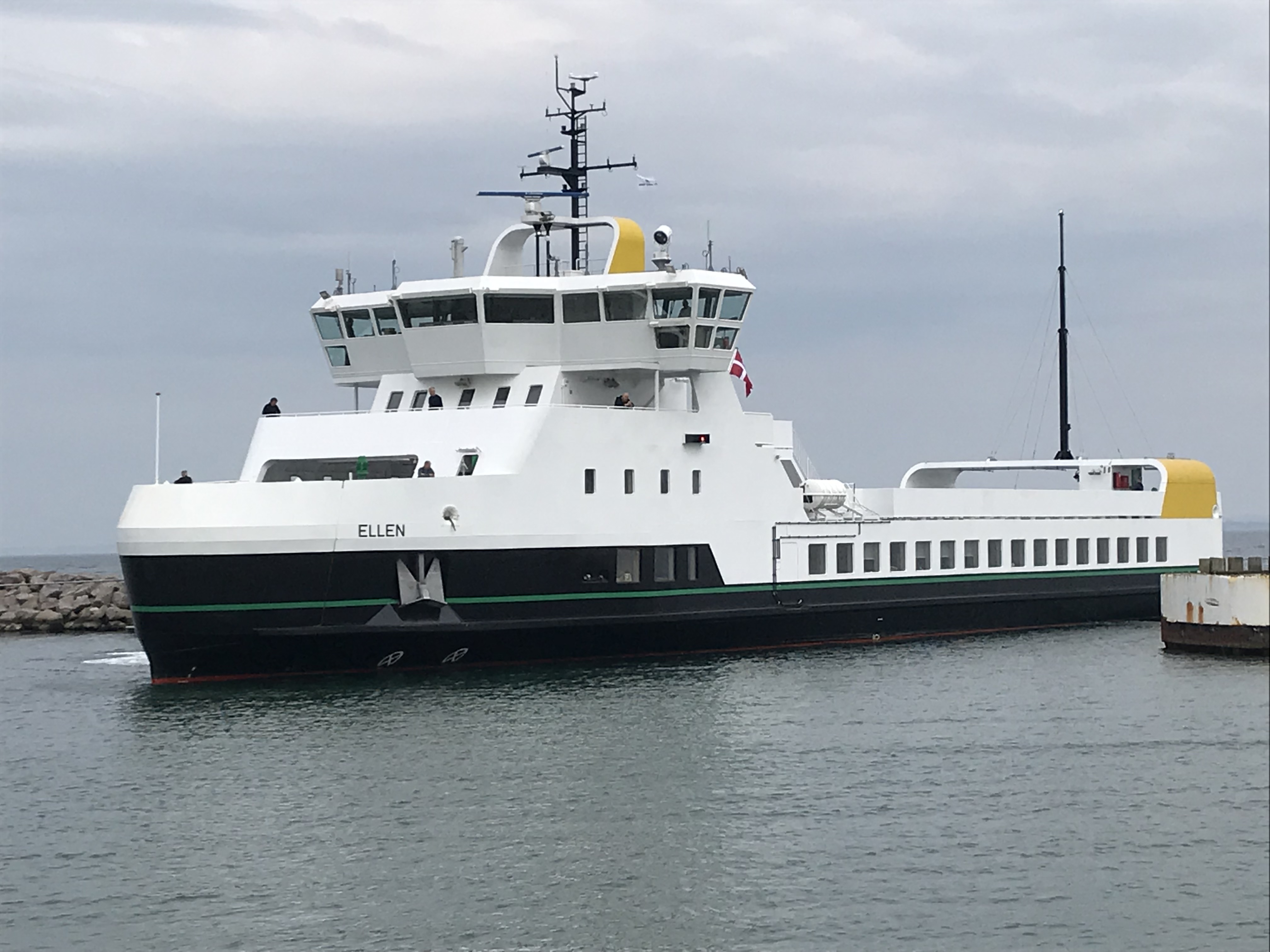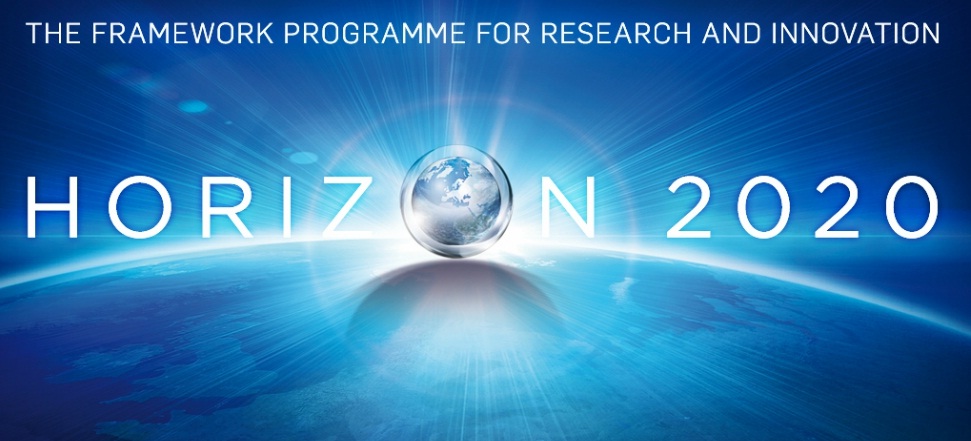 Horizon 2020
Horizon 2020 is the biggest EU Research and Innovation programme ever with nearly €80 billion of funding available over seven years (2014-2020). Find out more about Horizon 2020 in this three-minute animation which will give you a general overview of the programme.
Data of the ferry
The ferry has an overall length of 59.5 meters, and she can load 31 passenger cars or 4-5 trucks, as well as 147 passengers (196 during summer). "Ellen" is charged to 3.8 MWh when staying overnight in Søby, Ærø and on a return voyage from Søby, Ærø to Fynshav on Als and back again she consumes between 1.400-1.700 kWh. The 22 nautical miles will take her just under two hours to complete and when arriving back in Søby, Ærø she will re-connect to the 4 MW charging station for a short (25 minutes) recharge. In that way she can handle six daily return trips and typically she will return to Søby, Ærø in the evening with a remaining battery capacity of 30%. There has been established several safety measures around "Ellen" which ensures that she never runs out of power before being able to call a port. One being that she carries a reserve capacity of 400 kWh for emergencies, and safe return to port.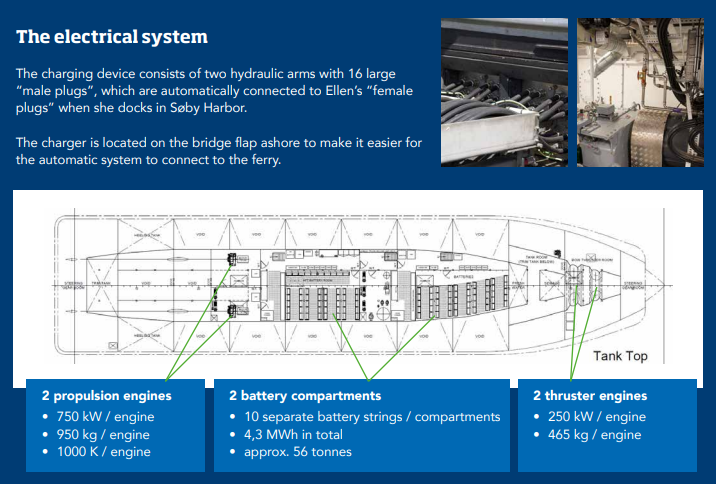 An Award winning vessel
In 2021 "Ellen" won the Energy Globe National Award. With more than 180 participating countries, the ENERGY GLOBE Award is today's most prestigious environmental award. It is awarded annually to projects saving our environment by personal action, sustainable projects or campaigns for raising awareness in sustainability.
In early June 2022, "Ellen" set a new world record when she successfully sailed 50 nautical miles (92.6 km) on a single charge. That is twice the distance of what "Ellen" typically covers on her regular 22 nautical mile route, before she is offered a recharge, and, most importantly, it is the longest distance ever sailed on a single charge by an e-ferry designed for passenger and car transport.
Søby Shipyard
Hybrid Propulsion System
Case "Kanalen"
In 2018 Søby Shipyard built its first vessel with a hybrid propulsion system.
The ferry was equipped with 2 pcs diesel engines as seen to the right. The engines were each connected to a generator which charged a battery pack.
The propulsion of the vessel was done with two electrical driven Azimut thrusters, one in each end of the vessel.
During maneuvering in port the thrusters would be powered by the batteries.
At sea the vessel would be powered by the Diesel generators, but in order to optimize the efficiency of the engines the diesel generators would also charge the batteries.
The above hybrid solution with combining diesel engines with batteries, gives the ferry a low fuel consumption and thereby makes it a more green propulsion solution compared with more traditional diesel powered ferries.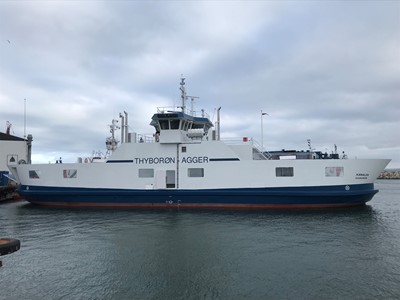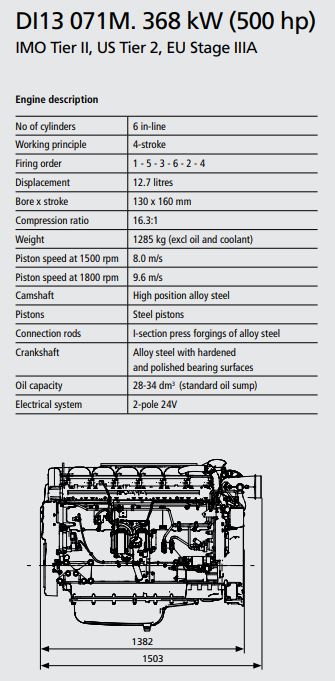 Søby Shipyard
Methanol propulsion System
Retrofitting a Methanol engine
Søby Shipyard was appointed by a valued German customer to make a large conversion of a dry cargo vessel. The customer had bought a secondhand vessel, which they wished to get modernized. Various projects were done on the vessel, but one of the larges refit projects are that they wish for a zero carbon propulsion system.
Søby Shipyard assisted the customer with a conversion of the vessel's previous traditional propulsion system into a brand new Methanol propulsion system. The vessel was equipped with two new Scania engines, as seen to the right. Special for these two engines are that they are running on Methanol as fuel. The vessel would then get a totally green propulsion solution with zero carbon emission.
Further to the new Main engines the vessel was also prepared for easy shore power connection, so when the vessel is alongside its fixed ports, it will be connected to shore, and powered with green energy from windmills. 
One of the special things when running on Methanol compared to regular Diesel fuel is that a ration of approximately 2:1 is needed to get the same output, meaning that you need twice as much Methanol to get the same effect compared to Diesel. This means that the vessel was also equipped with two new Stainless steel tanks used as Methanol bunker tanks. Søby Shipyard installed these tanks inside an extra cofferdam on the vessel to ensure all safety aspects were kept.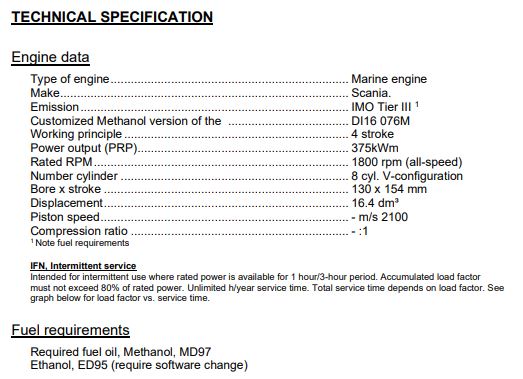 Søby Shipyard
Innovative Shipping
At Søby Shipyard we want to promote sustainable operations and increase innovation in new ship building, ship repair, and maintenance of ships. As it is displayed above there have been completed projects where Søby Shipyard has assisted its customers realize their plans for greener propulsion solutions. 
Søby Shipyard has also been involved building an innovative oil collecting barge which can been seen below. Furthermore, the director of Søby Shipyard is part of the steering committee of the project called "Next Gen Robotics" which are among many things working on the possibilities to built autonomous ships in the future.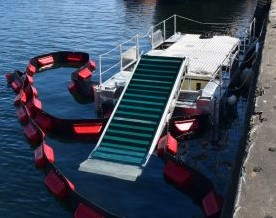 Case "Jenny Miljø"
The flexible Environmental barge is the first built of its kind. It is unique with its innovative design where it is able to collect pollution such as oil, seaweed, plastic etc. at a low water depth as the draft does not increase when loaded. This makes the barge particularly useful in shallow waters, where there are major challenges both with seaweed and combating oil pollution. It then filters the collected sea pollution, stores it and then returns the water back to the sea. This way it is able to collect a large amount of sea pollution before it reaches a coast line.
The barge is designed by FLEX-FEB which is a startup company established at the beginning of 2020 and it was built at Søby Shipyard as New Building 111 back in 2020.
The flexible environmental barge has been patented and is ready for sale.
The project has received MUDP-funding and is supported by The Danish Maritime Fund.
Read more above FLEX-FEB HERE
Do you have a Zero Carbon project, innovative project or just wish to discuss your possibilities to make you vessel comply with new emission requirements then reach out to us, and we will assist you.