Søby shipyard
Dry Dock services in the Baltic Sea
Dry dock capacity
Søby Shipyard has three graving dry docks which enables us to service a large variety of vessels, and all types of vessels. All three dry docks are graving docks, why there are no lifting limitations of any of the dry docks. The only limits are the physical sizes of the docks. Below is a more detailed description of each dry dock and some of the equipment we have in the Søby Shipyard ready to service our customer's needs.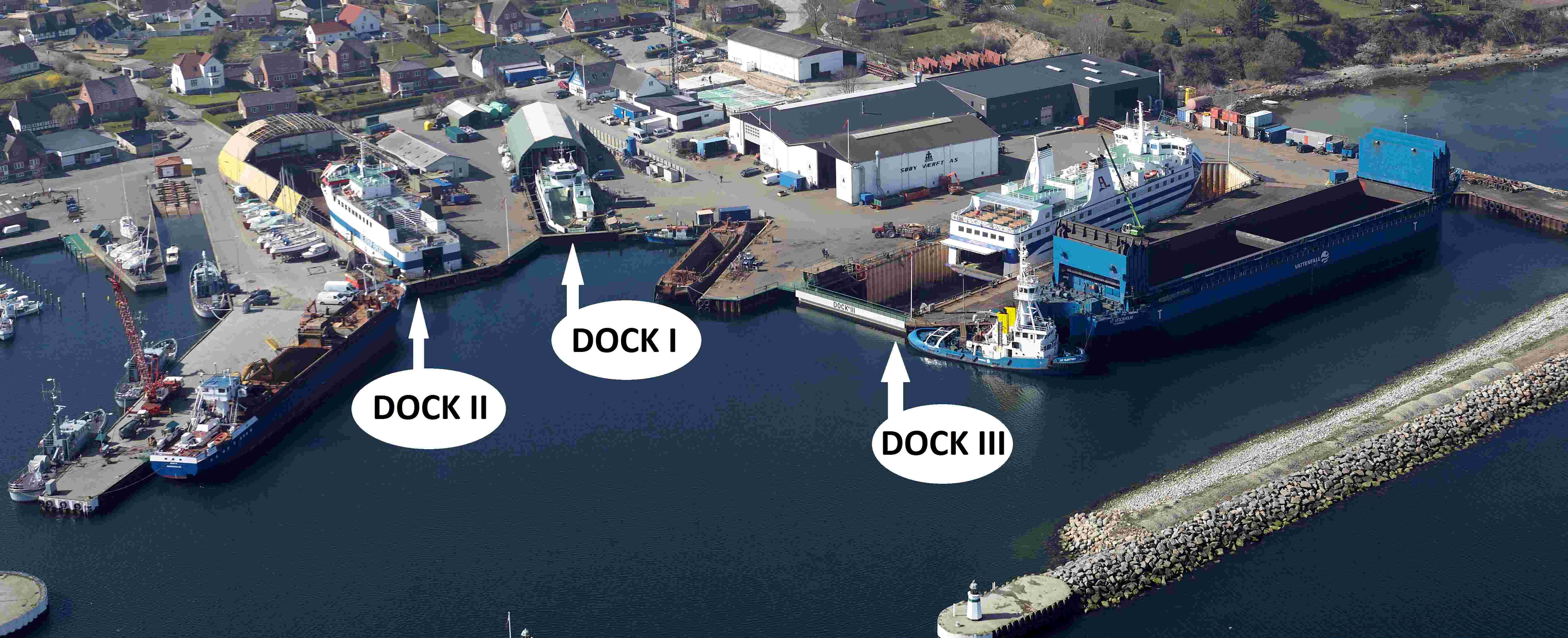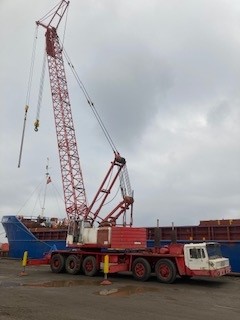 Mobile Crane and equipment
The shipyard has various equipment available to assist with the various projects in each of the dry docks. For lifting operations there are multiple mobile cranes available, which can service each dry dock when needed. The largest mobile crane has a lifting capacity up to 90 mt.
Tug and work boats
There is one tugboat with the bollard pull of 3.5 mt, and one work boat available always at the Shipyard. These two boats are in most cases sufficient for docking and undocking operations of a vessel. An additional 8 mt tugboat can be arranged if a Company require more tugboat assistance, or if the weather is making challenges.
Pilot
There are no mandatory pilot requirements in The Port of Søby for gas-free vessels, why Søby Shipyard does not require a pilot for vessels calling the Shipyard. A pilot can however be arranged for Companies where this is desired. There is however Danish requirement for pilot if a vessel is not gas free, in such cases Søby Shipyard can assist with such pilot arrangements.
Søby Shipyard
Dry Dock III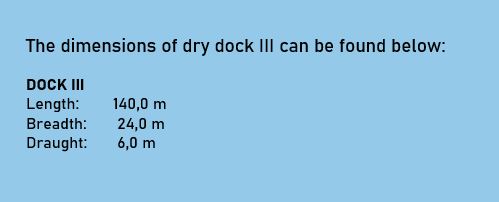 Dock III is our largest dry dock and the one which is mostly booked as it can accommodate a large variety of vessel types. The graving dry dock was built in 2006 and extended in 2018 to its maximum size as it still has today.
We have great experiences with various vessel types, such as tankers, dry-cargo, ferries, navy vessel etc.
Azimuth pit:
Further to the above-mentioned dimensions the dock is also equipped with an azimuth pit, enabling vessels with azimuths to get these pulled from the vessel.
The dimension of the azimuth pit can be seen below:
Length 6.3 m
Breadth 10.5 m
Draught 2.6 m
Keel blocks:
Dock III is equipped with keel blocks with the height of 1.8 meters, allowing good space for doing jobs below the vessel while it is high and dry.
Power supply:
It is possible to access the vessel from the quay from both sides of the vessel, and shore power connection is also possible from both sides.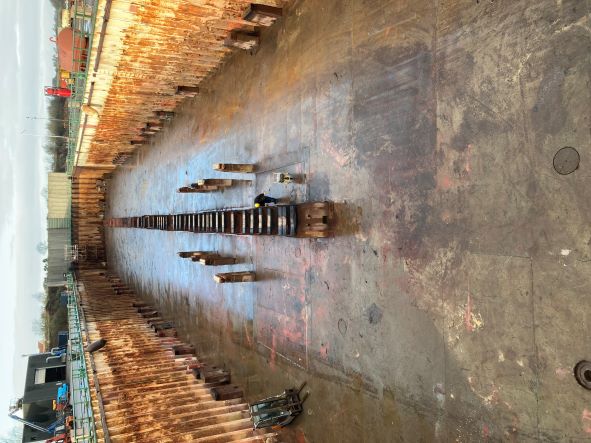 Dry dock III, Søby Shipyard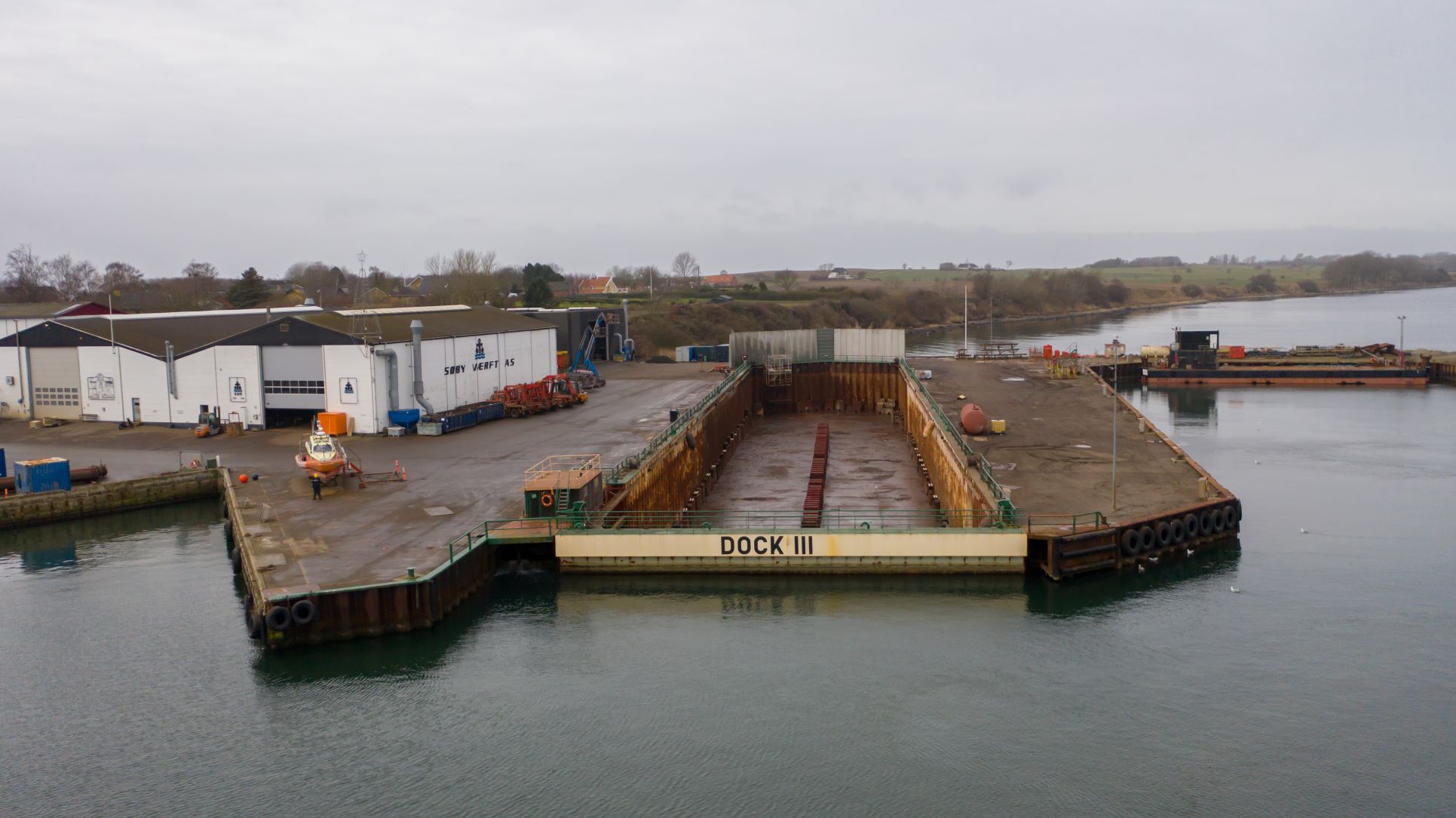 Dry dock III, Søby Shipyard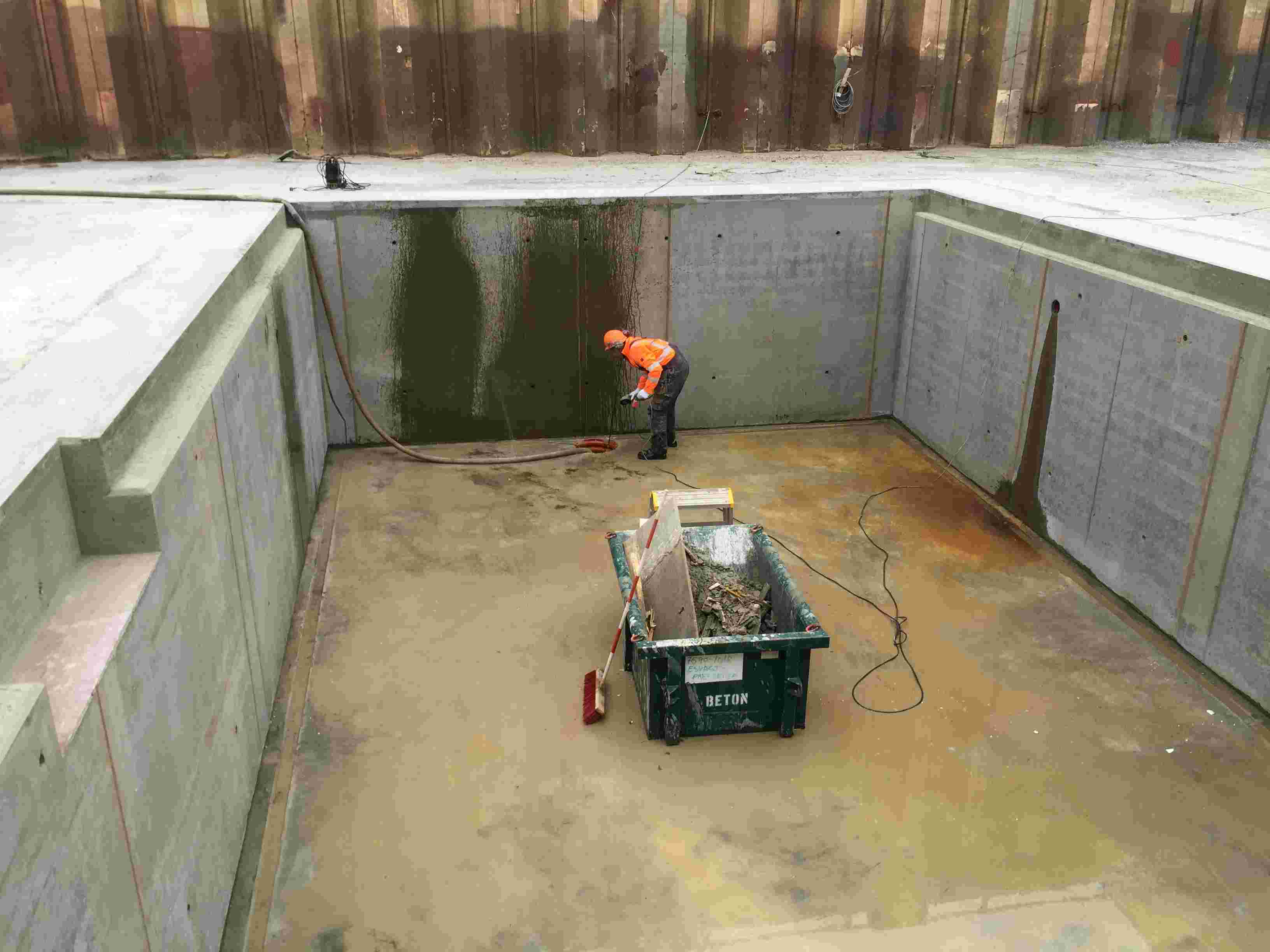 Azimuth pit, Søby Shipyard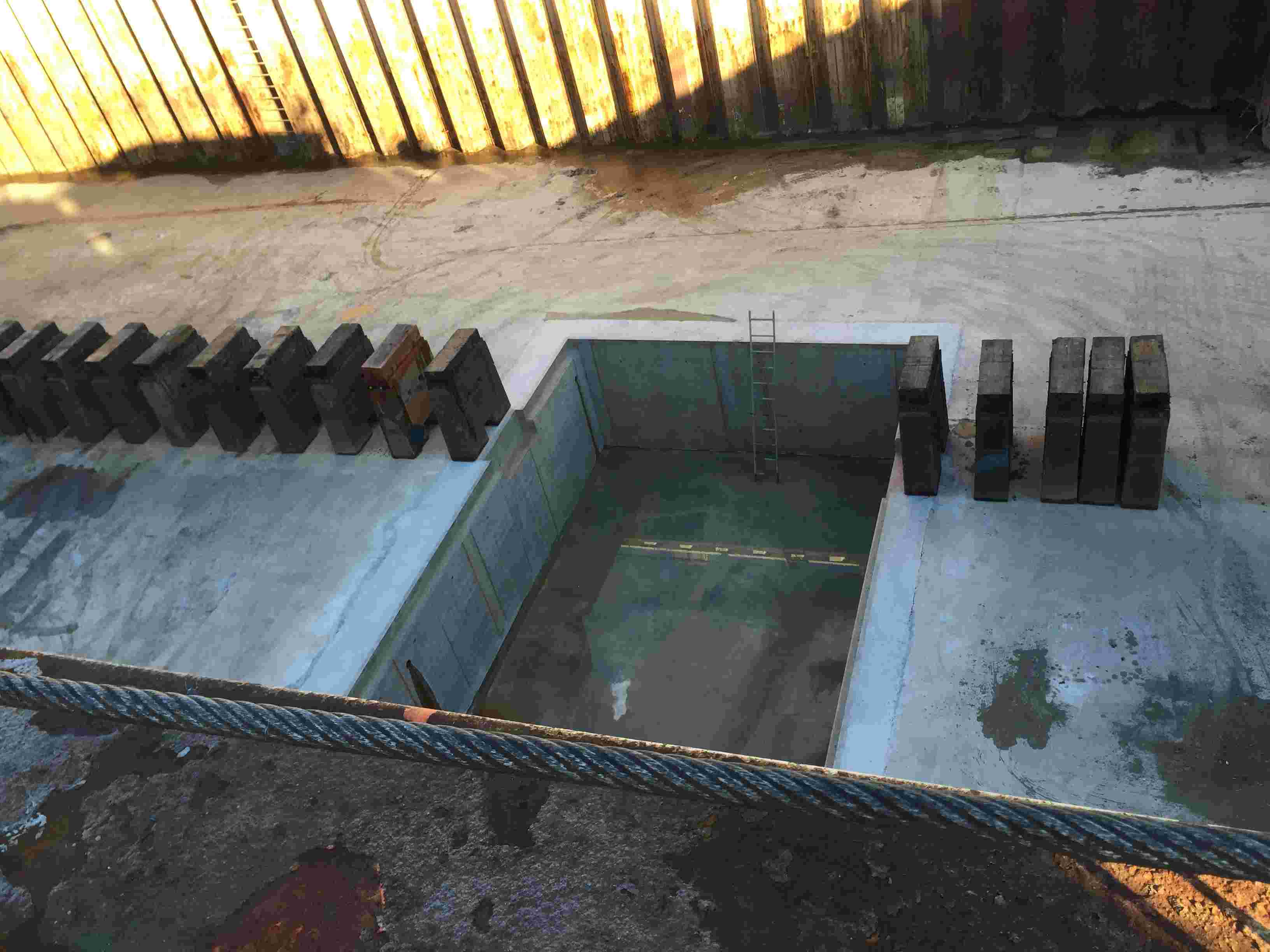 Azimuth pit, Søby Shipyard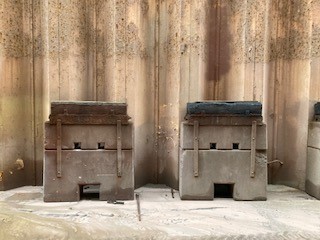 Keel blocks dry dock III, Søby Shipyard
Søby Shipyard
Dry Dock II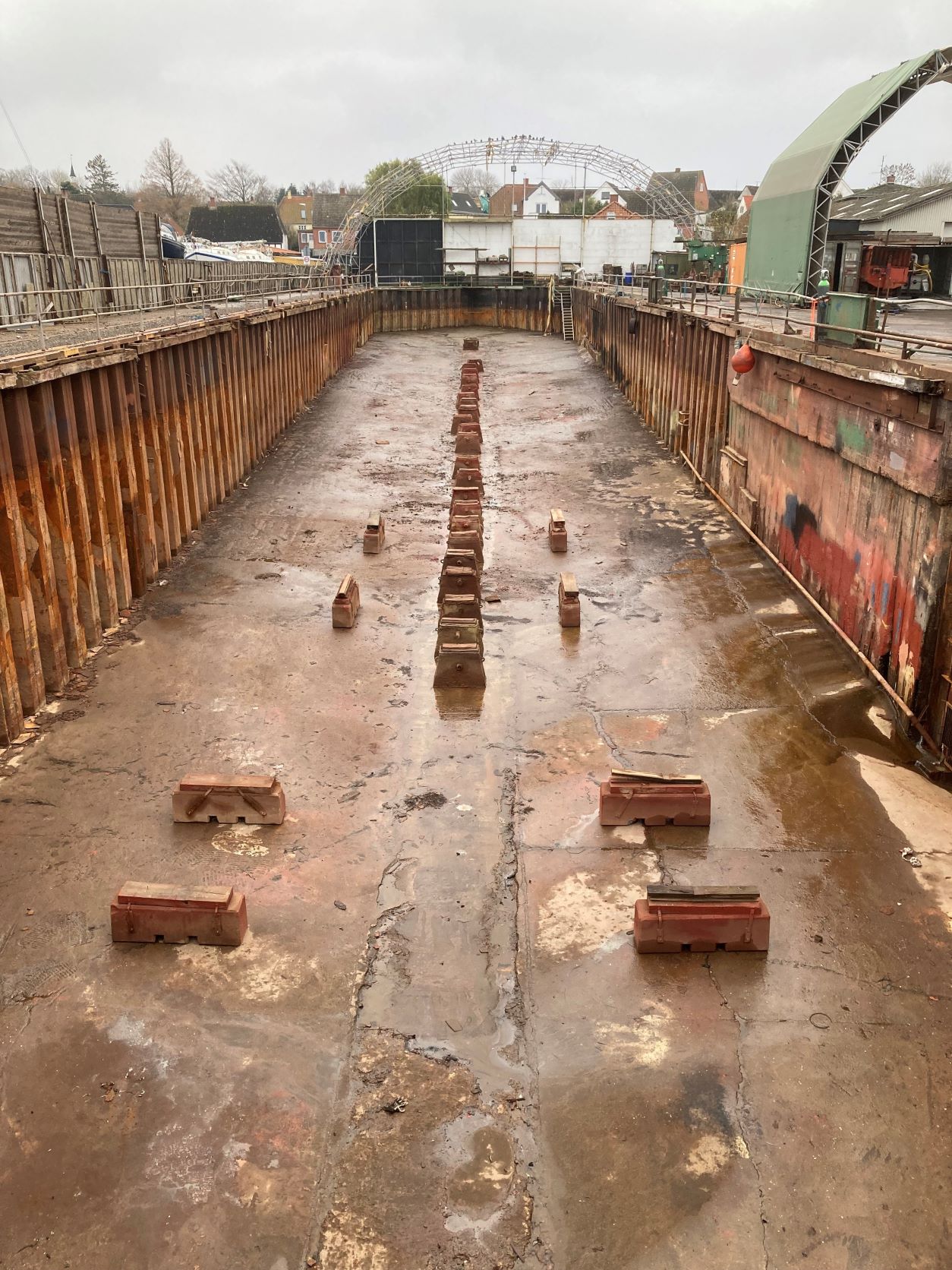 Dry dock II, Søby Shipyard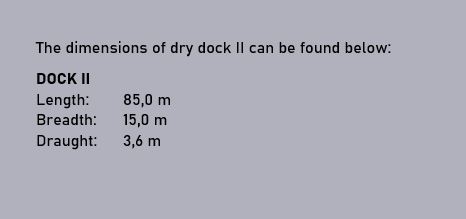 Dock II is also a graving dry dock which was build as a slipway back in 1976 to accommodate the coaster new building program, which you can read more about by clicking the bottom below. Therefore, some trim of the vessel is needed when the dry dock is used for ship repair projects today.
Today the dry dock II is mostly used for ship repairs, and the vessel types for this dry dock is mostly smaller ferries, yachts, barges, and offshore wind vessels such as Crew Transport Vessels (CTV). However, all vessel types fitting within the dimensions of the dry dock, can be handled in this dry dock II as there are no lifting limitations. Dock II is also equipped with keel blocks, with the height of 0.75 meters.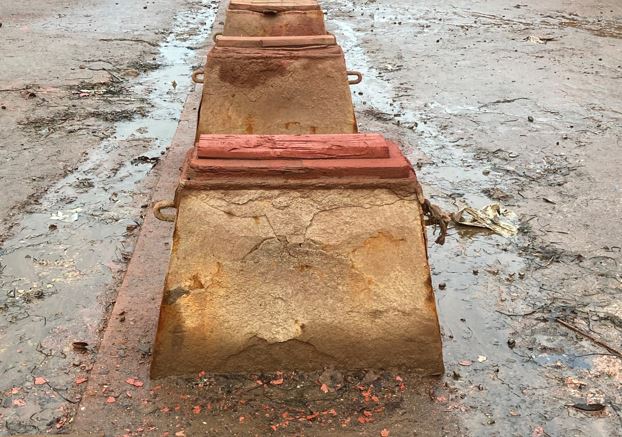 Keel blocks dry dock II, Søby Shipyard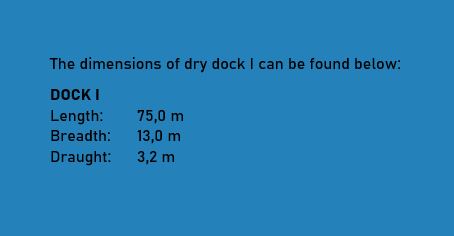 Graving dry dock I, is the oldest graving dry dock at Søby Shipyard, as it was built back in 1967. The dry dock I is despite its age still well maintained and often used for all vessel types which fit within the dimensions of the dry dock I.
The dry dock is built with a flatter bottom, and therefore not the same requirement to a vessel's trim compared to dry dock II. Dock I is also equipped with keel blocks, with the height of 0.87 meters.
The graving dry dock I, has the possibility to be covered with a tent contruction, which enables shelter to the vessel while inside the dry dock. The tent contruction is mostly used for time consuming projects, or special request by our customers.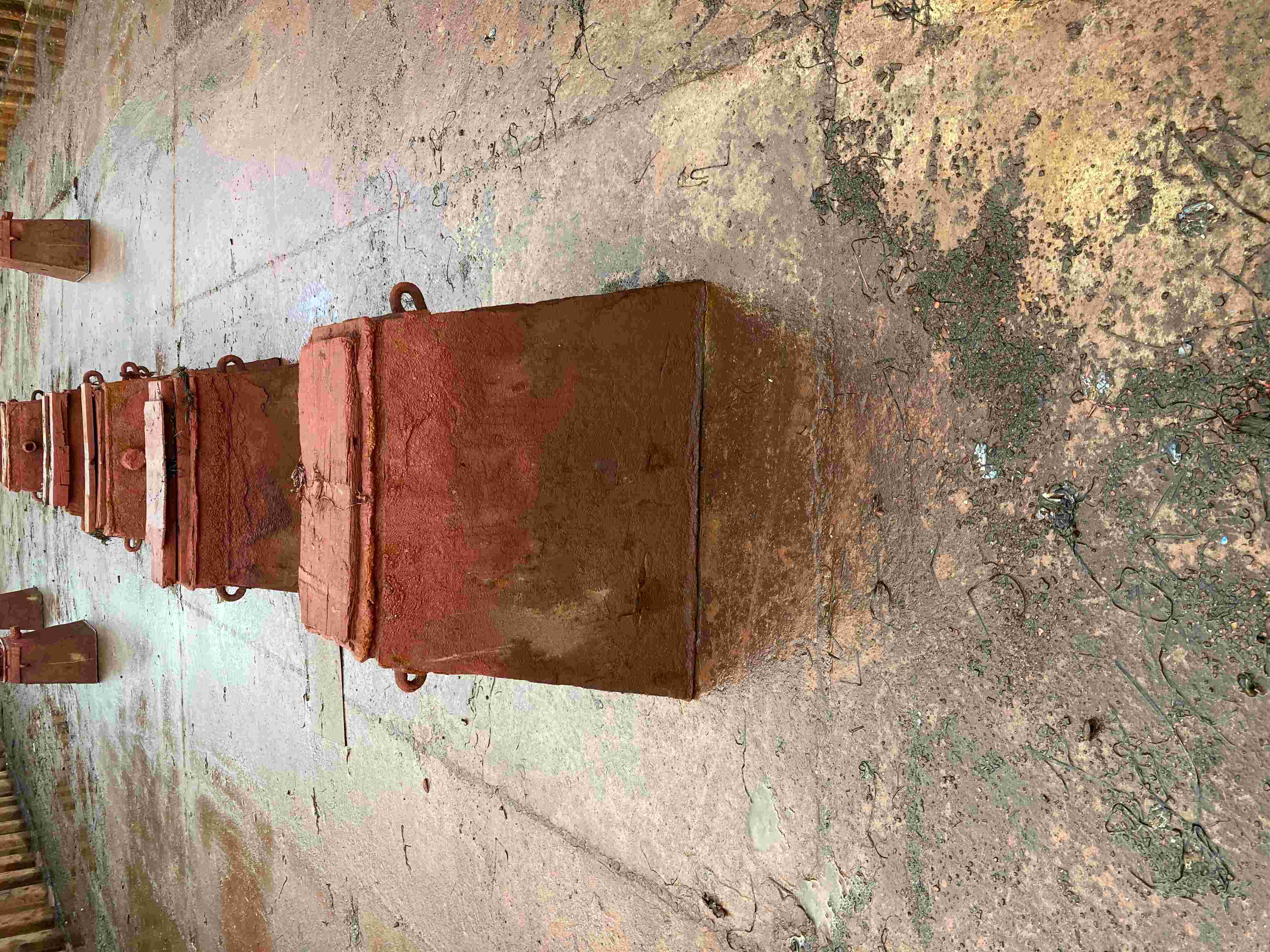 Keel blocks dry dock I, Søby Shipyard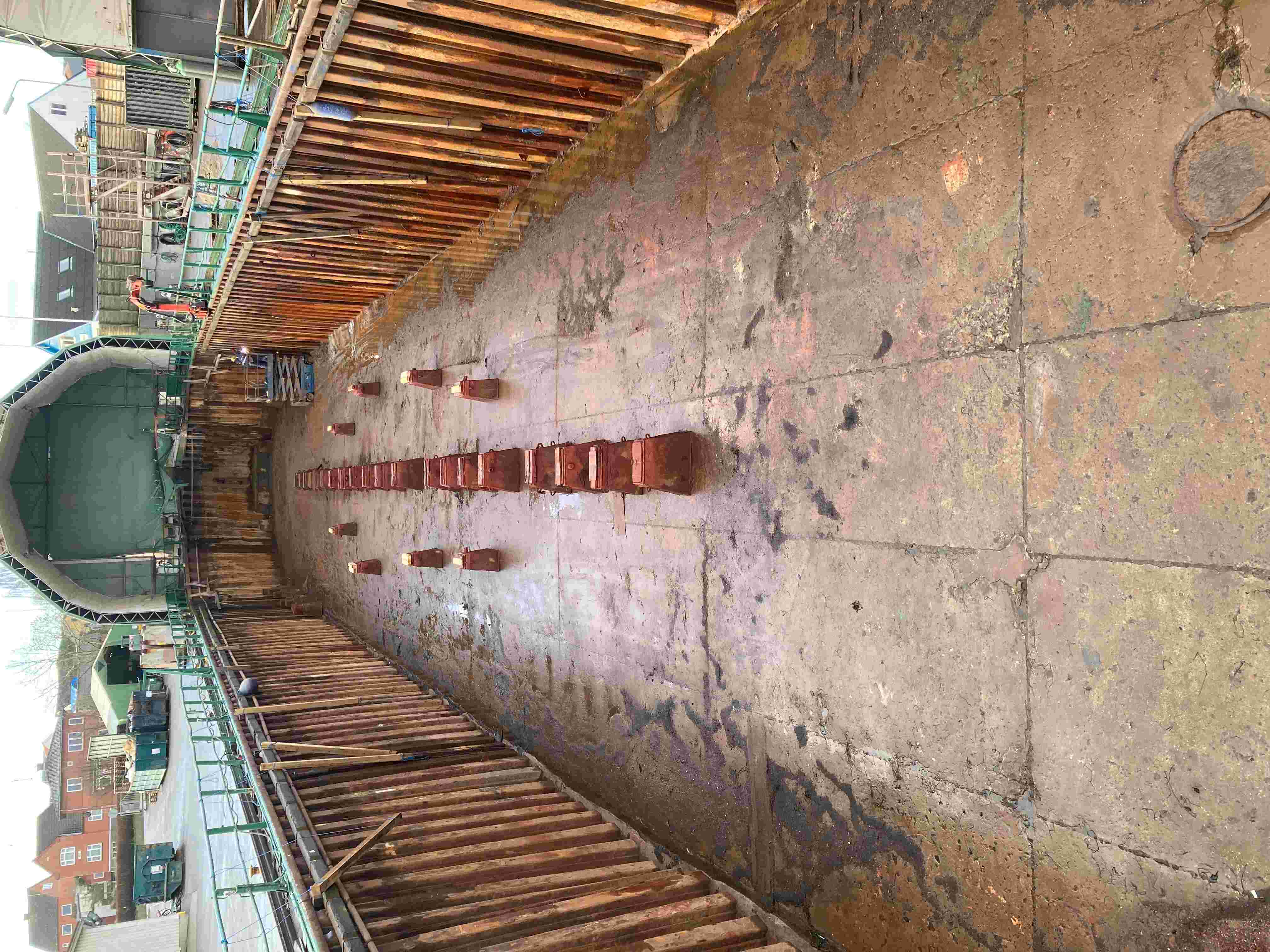 Dry dock I, Søby Shipyard