SHIP BUILDINGS
New Ship building Baltic Sea
SØBY SHIPYARD
Shipbuilder services
Søby Shipyard is one of the few shipyards in Denmark, which features a whole unit for building new vessels. Søby Shipyard is widely renowned for our flawless and cost-effective on-time deliveries.
Søby Shipyard is an experienced shipbuilder and has the capacity and know-how to construct a broader range of vessel types. The three dry docks and their different sizes enables Søby Shipyard to build smaller vessels such as, but not limited to, Crew Transport Vessels (CTV), Fishing boats, pilot boats, tugs, Smaller Military vessel or Coasters. The largest dry dock can also be taken into use for building larger vessels up to 140 m in length, and easily facilitates a draught of up to 6 m. Such vessels could be tankers, ferries, larger navy vessels etc. We have no limitations towards the type of vessel.
Our experienced team of welders and fabricators construct all vessels to meet major classification standards. Any new built vessel sailing out of Søby Shipyard will come with complete certification. 
See pictures of some of the vessels below:
Fishing vessels - 19 built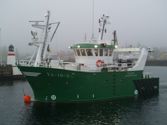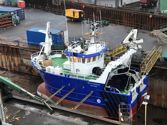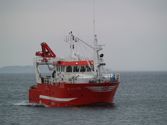 Dry Cargo vessels - 11 built






Tankers, Tugs and Special vessels - 15 built and 14 Wooden ships