Ship Repair
Logistic, Stock and Warehouse
Søby Shipyard
Logistic, Stock and Warehouse
In total, Søby Shipyard covers an area of approx. 45.000 m2. with a considerable in-house warehouse capacity.
The Shipyard Warehouse:
The warehouse is a 730 m2 heated warehouse containing 1.3 kilometers of shelves, and with room for 200 pallets. Besides that, there is an additional warehouse of 360 m2 with room for 250 pallets, this warehouse is not heated.
The last warehouse is used for storing paint and is 70 m2 large and has room for 80 pallets.
There are approximately 10.000 different parts in the warehouse and all parts are digitally logged, so the 3 full time warehouse assistants and the Purchase Manager always know exactly where and how many parts there are stored.
There are therefore plenty of space for spare parts at Søby Shipyard, and we will be more than happy to assist with storage of parts and equipment for our customers.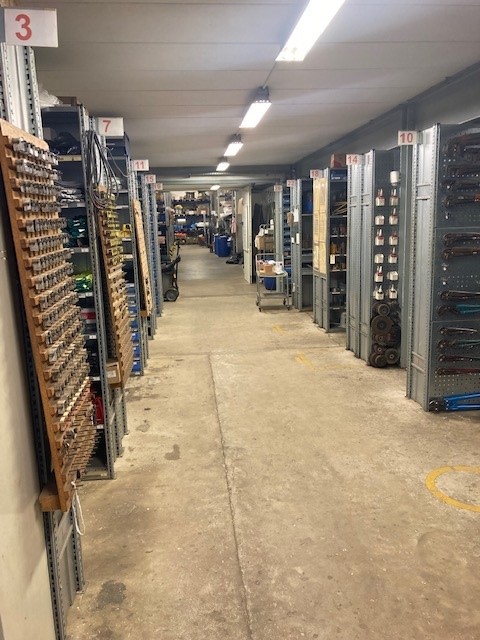 The heated warehouse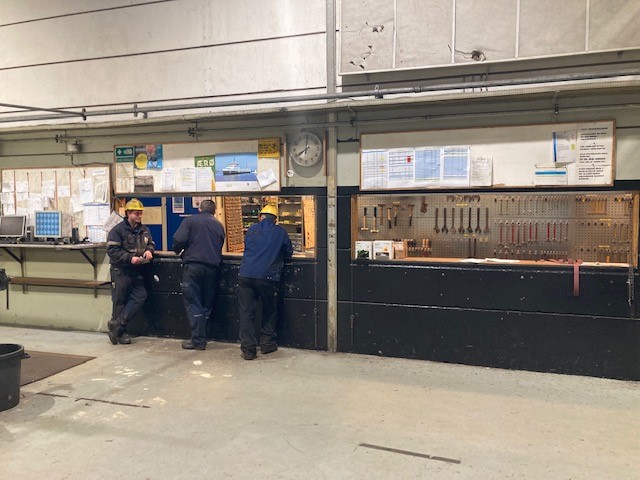 Warehouse front desk
Supply Chain to Søby Shipyard:
The warehouse has a daily visit by 8-10 supply trucks with different parts, from early morning to late afternoon. Furthermore, there are a large supply chain of different couriers coming from the mainland to the Shipyard with day-to-day deliveries.
The supply chain is therefore fully equal to any other company located at the mainland, why no delays are expected due to lack of spare parts and equipment.