Ship Repair
Voyage Service and Repair in the Baltic Sea
Søby Shipyard
Voyage Service and Repair
The Søby Shipyard voyage service and repair staff takes pride in fast and efficient response to your needs, whether they are large or small.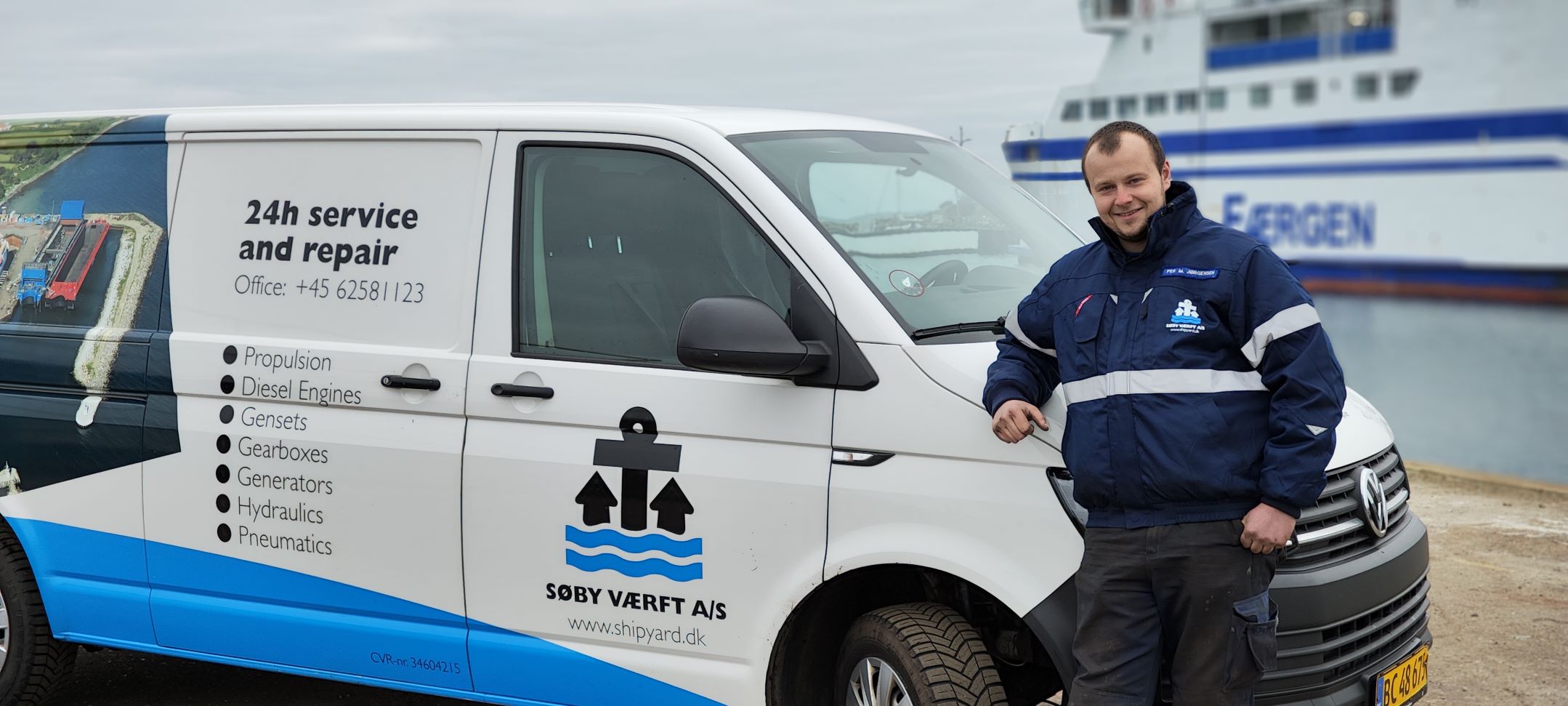 Our voyage and repair staff are ready to service you.
Fast response service for emergency repairs available 24 hrs.
Please call: +45 44 12 72 15
We will ensure the rapid deployment of a repair team straight to you.
Our fully equipped workforce quickly mobilizes to your location with portable welding gear, and a full complement of tools. From our convenient position on the Baltic Sea, we serve all of Scandinavia and Northern Europe.
Regardless of the size of your problem, it requires our immediate attention. Søby Shipyard provides fast and efficient on-site repairs that are both timely and economical.
Our skilled craftsmen take pride in their ability to solve most marine repair problems from small vessels to large super tankers. All work performed by our voyage repair staff meets major international classification standards.
We guarantee that the repair works are done in accordance with applicable rules and regulations, and that they meet the highest standards.
Please contact us for a free inspection the next time you have a repair issue in need of fast attention. We will make sure you are pleased with our response.