Søby Shipyard
A shipyard in Denmark
The Location of Søby Shipyard
Søby Shipyard has an extremely central location in the southwestern part of the Baltic Sea, on the island Ærø.
Ærø is a 88 km2 large island near the southern entrance of Little belt and only 44 nautical miles from the Kiel Canal entrance in Kiel, Germany. Ærø is about 30 kilometer long and has about 6000 inhabitants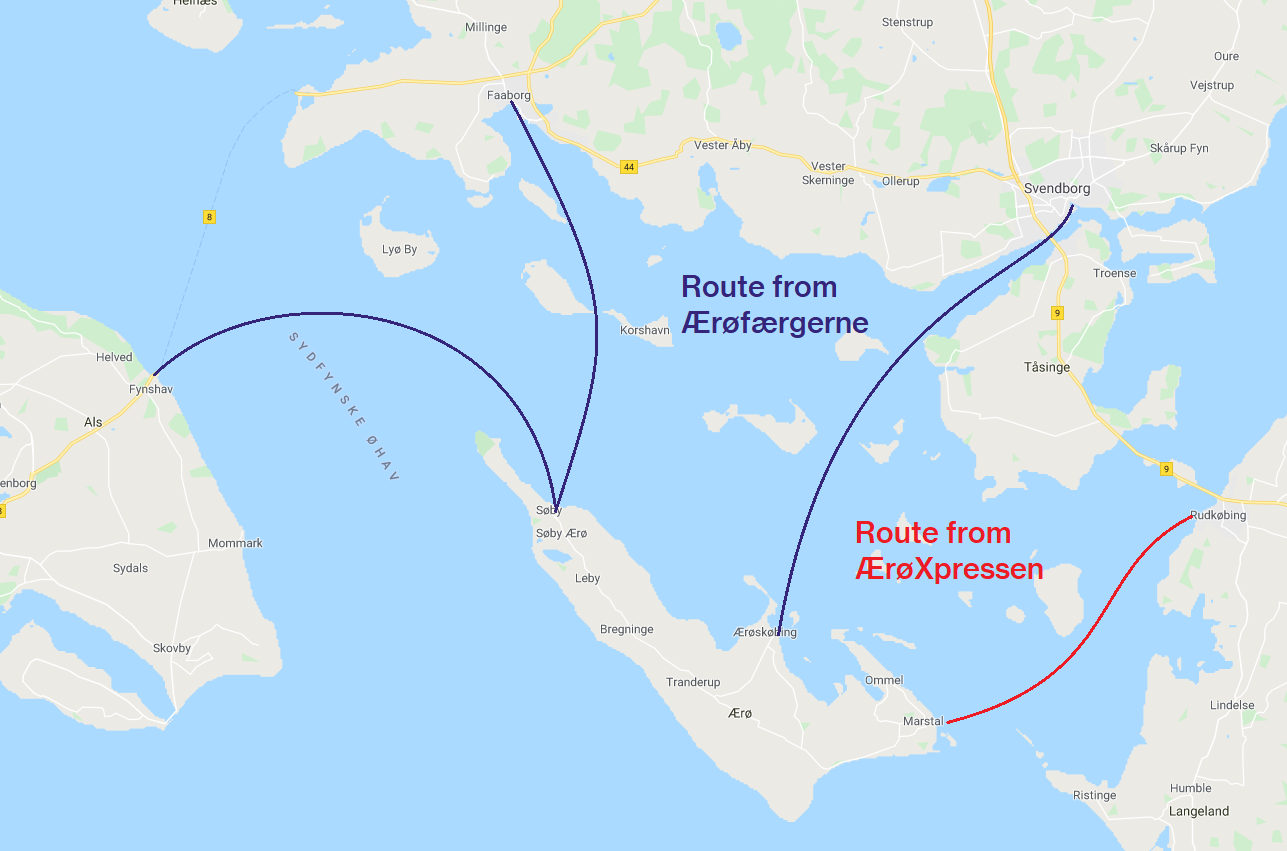 Ferry connections to the Island, Ærø 
Attractive location, and plans for the future
The Port of Søby is the port where Søby Shipyard is located. It is also a port where two of the five ferries coming to the island are arriving. The port also has a marina which is often used during the summer months, with plenty of activities. The port is today 6,5 meters deep, where it is deepest and has its dimensions as illustrated below. There are plans for the port to be extended, giving more space for vessels to maneuver and a larger quay space. The project is managed by the port and the local government and expected to be started during 2023/24.
There are various accommodation possibilities on the island like hotels, apartments and airbnbs. Søby Shipyard also purchased the local school in Søby, which closed back in 2013. The school will now be rebuilt to small apartments and will be available for customers and subcontractors to rent while visiting the Shipyard. The project will be ongoing throughout 2023 and first wing is expected to open during summer 2023.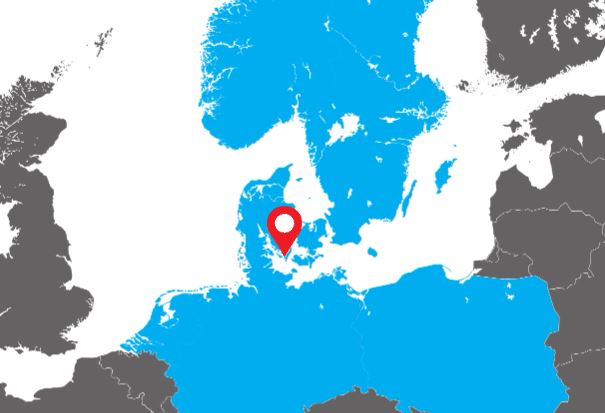 The arrow indicates the location of Søby Shipyard in the Baltic Sea
Transport Solutions
The island is connected to the mainland via ferry connections. There are 5 different ferries sailing to the island from various destinations, making it possible to arrive to the island from early morning to late evening.
If you are traveling by car from Germany, the best solution is to drive to Als in Denmark, and take the fully electrical driven ferry "Ellen" from Fynshav to Søby. Then after a 45-minute passing you will arrive to Søby and Søby Shipyard will then be located right next to the ferry.
Are you arriving from other locations there are ferry connections from Faaborg (Fyn) – Søby (Ærø), Svendborg (Fyn) – Ærøskøbing (Ærø) and Rudkøbing (Langeland) - Marstal (Ærø), so plenty possibilities available to get to the island.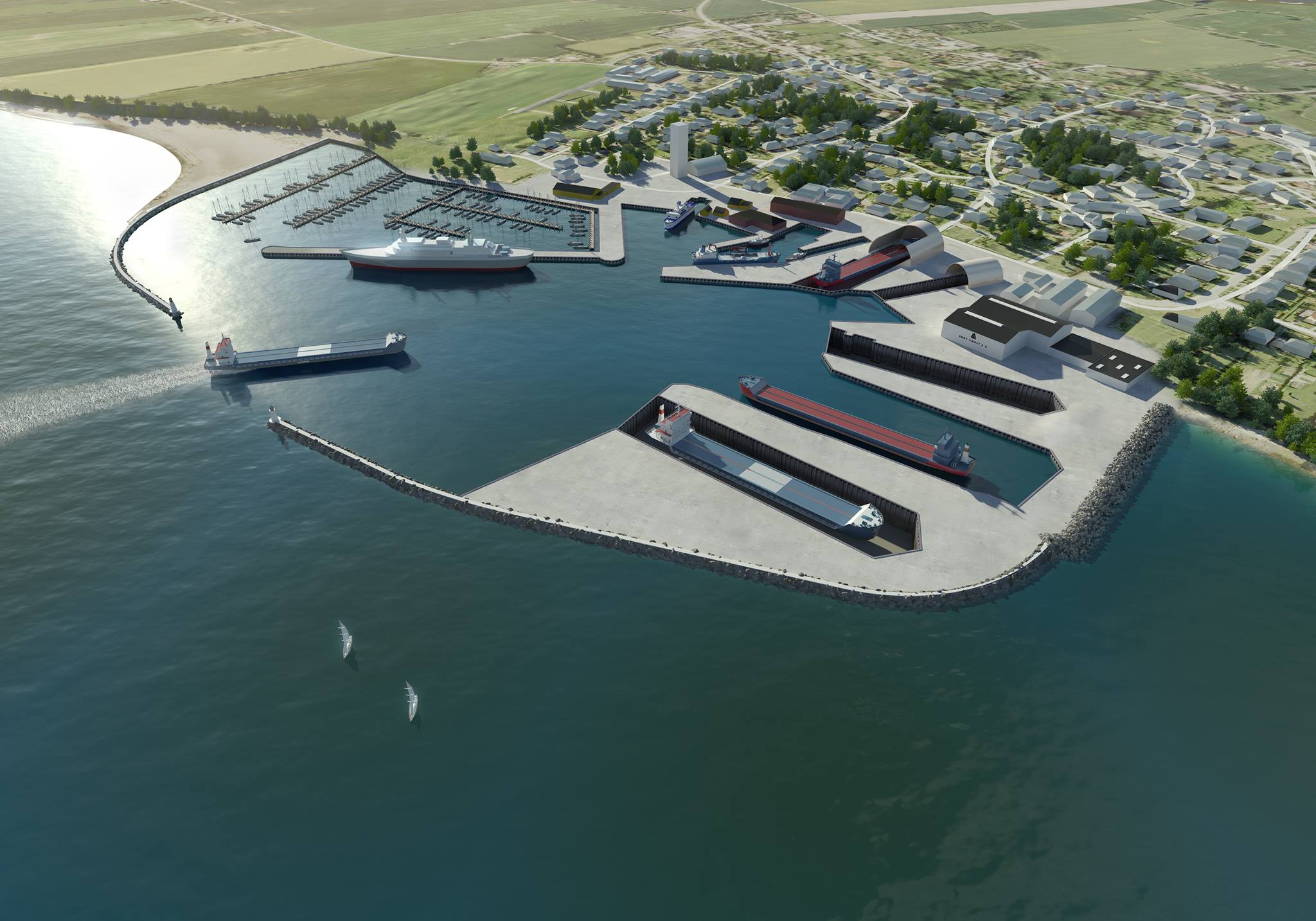 Future plan for Søby Port
There are a large variety of things to do while visiting Ærø. The nature experiences with the landscapes combined with the coastline on the island are quite unique, and can preferably be experienced either on walk trails or on a bike. There is also a large golf course in Søby where there is a sea view on all greens. The Island Ærø is in general a popular place for tourists during the summer.
Summer time on Ærø
Visit Ærø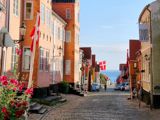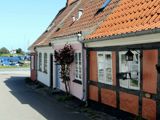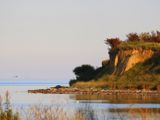 Fantastic landscapes near Søby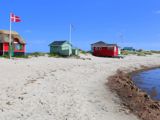 A perfect place for walk trails
Pictures are kindly granted by Visit Ærø