Posted 01-09-2023
Large Conversion Project
Søby Shipyard is delighted and honored to announce our contract signing with DBB Dredging for the extensive conversion of the dredger Grete Fighter, which will be rebranded as DBB Obelix.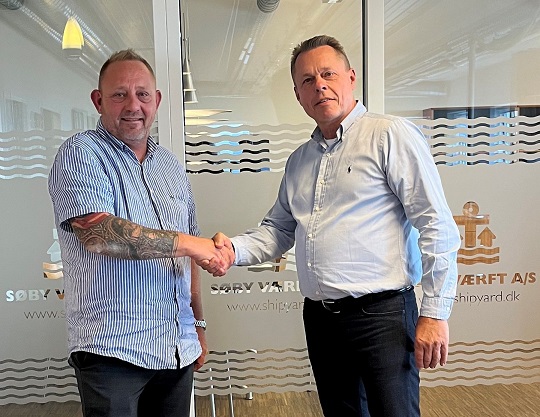 Søby Shipyard has signed a contract with DBB Dredging for a large conversion project. The transformation involves several significant modifications, including the installation of a new midship section with bottom doors.
Our dedicated team will carry out this project in Dock II at the Shipyard, where we possess the capability to construct a protective tent cover, ensuring the vessel's safety throughout the winter months.
We eagerly anticipate commencing this project and are thrilled to collaborate with DBB Dredging. Søby Shipyard boasts a wide range of ship repair expertise, catering to projects of all sizes, from smaller endeavors to substantial undertakings like the one mentioned above.
Follow our social media and read news about the shipyard on our website, to learn more about the development of the conversion project.