Posted 24-10-2023
Ærø hit by a 100-year storm surge, but Søby Shipyard is still here
On Friday 20 October 2023, Denmark, and especially the southern Danish waters, faced a strong storm, which resulted in a significant storm surge. Ærø was in the middle of this natural disaster, where local ports, including Søby, suffered extensive damage.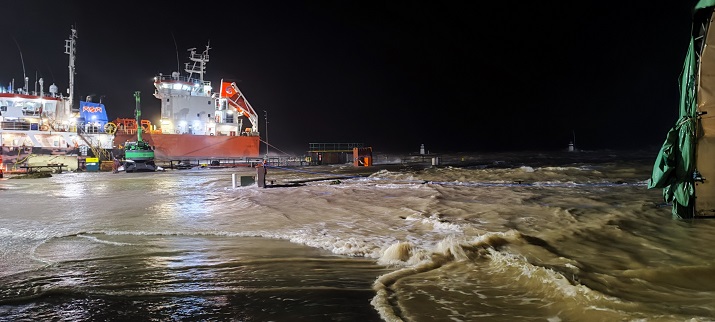 Søby Shipyard is still here.
Despite the fact that it was the worst storm to hit Denmark in the last hundred years and all three of our dry docks were flooded at one point, our dedicated staff ensured that both the yard's and our customers' assets were protected.
We have now carried out a thorough inspection of the facilities and can ascertain that no serious damage has occurred and that we are ready to resume our work with our customers' ships.
Our largest dry dock, which can accommodate ships of up to 140 meters in length, is booked until December 2023. After which it currently is free.
If you need a dry dock service, don't hesitate to contact us.