SØBY SHIPYARD
Shipyard Agent
At Søby Shipyard we very much like the direct contact to our customers. All contacts are handled swift and directly no matter where they are coming from. We have however also made an agreement with ESMA, which is a local shipyard agent in the Netherlands. The purpose of this cooperation is to reach further out with our advertisements and enables our customers in the region to have a contact possibility to a native speaking representative of Søby Shipyard. The agent agreement between Søby Shipyard and ESMA is an advertisement agreement, and therefore not an additional expense to our customers.
For more contact informations click below.
Our agent
ESMA
ESMA Marine Agencies represents a portfolio of high-quality international shipyards all around the world. They are member of the International Association of Shiprepair Agents. All members of IASA are professional Ship Repair Agents, where the representation of Shipyards and Ship Repair Services forms their primary business.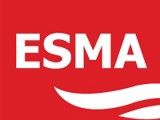 In the Netherlands
Location of ESMA