Posted 06-09-2023
Søby Shipyard Strengthens Resources and Expertise
At Søby Shipyard, we are actively engaged in various projects and have therefore actively sought additional personnel and expertise.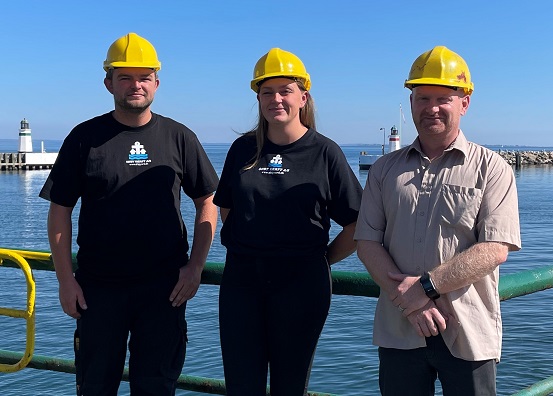 We are fortunate to announce that we have hired three new employees who joined us on September 1, 2023. Learn more about our new team members below.
Sabrina Nielsen
Sabrina has joined as a project manager in our project team. She began her employment on August 15, 2023, to be a part of our extensive renovation project. You can find further information about the project HERE
Sabrina is a graduate of the Marstal Navigation School with a background as Master Mariner and has previously sailed around the world for a Danish tanker shipping company. She is 29 years old and lives near Marstal with her husband and child.
Søren Grønne
Søren has joined our Ship engine repair department as a foreman. He has a solid background as a machine mechanic and extensive experience working at various Danish shipyards. He is 29 years old and lives in Marstal with his girlfriend.
Carsten Wolff Hansen
Carsten has started in a newly created position as a digital project manager, where he will assist us with various digital projects, including the implementation of a new ERP system. Carsten has an IT background and has most recently worked in the automotive industry as a procurement manager. He is 47 years old and previously lived in North Zealand, but after a vacation on Ærø, he and his partner fell in love with the island and quickly decided to move there. They now reside near Bregninge on Ærø.
We look forward to an exciting period with new insights and expertise, and we warmly welcome our new colleagues.